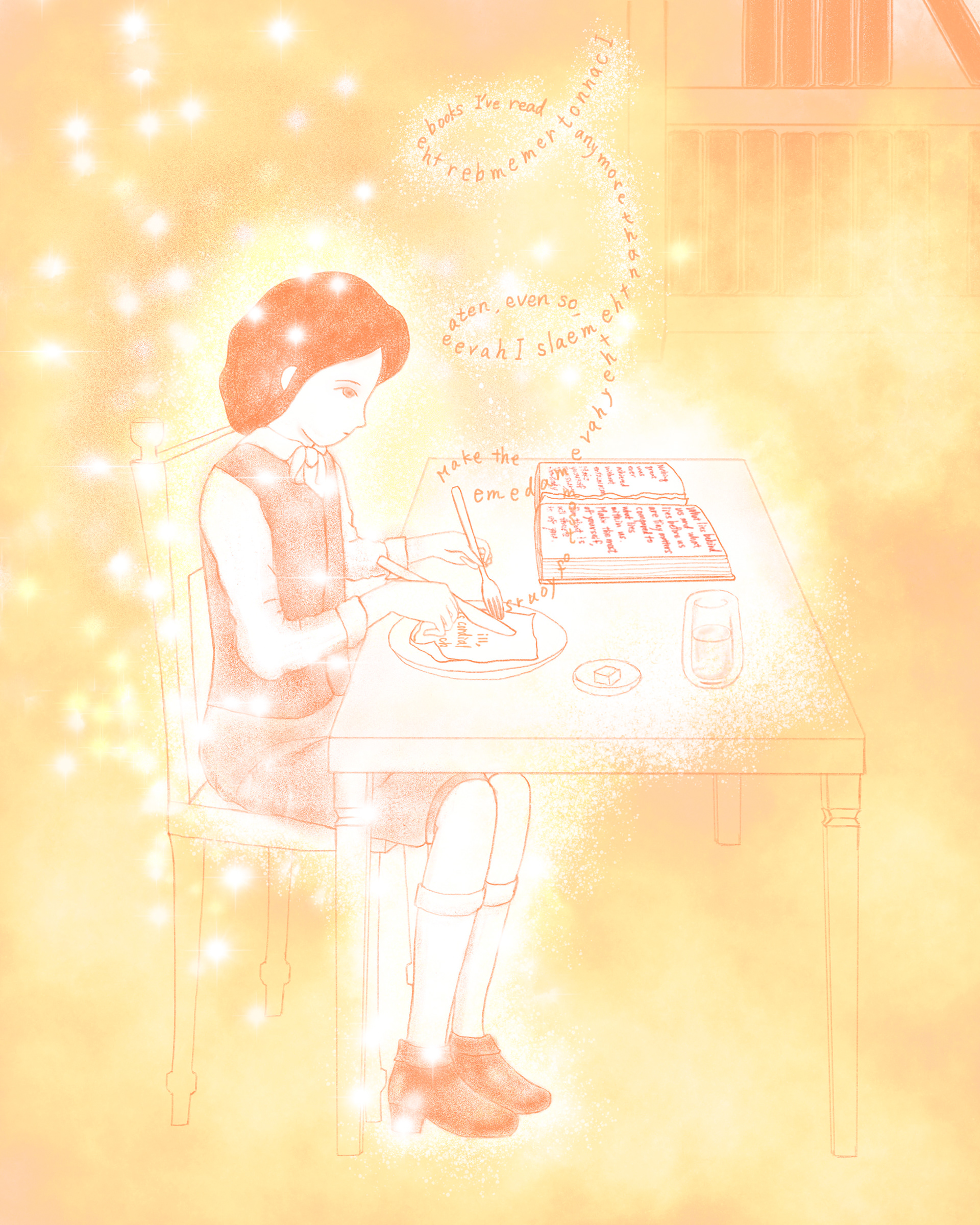 I got an inspiration from a quote by Ralph Waldo Emerson who was an American essayist, philosopher, and poet, and made this work.

"I cannot remember the books I've ever read any more than the meals I have eaten; even so, they have made me"

A boy/girl wanted to acquire something from the book,
and he/she was about to eat a torn page, but the words began to float in the air and rise up away spirally.
But the brilliance already occurred inside the kid and it was glowing. He/She wasn't realizing it though.


I'd be glad if you'd think anything in this work is interesting.